SporeAttic
Lion's Mane Cocoa
Regular price
Sale price
$20.00 USD
Unit price
per
Sale
Sold out
Spiced Lion's Mane Cocoa:

You've got that right - We took our extra Lion's Mane and dehydrated it, blended it into a fine powder, and mixed it up with the richest cacao, cinnamon, sugar, and a secret ingredient - cloves - to make the best gourmet cocoa you've ever had. 
And don't worry, it won't taste like mushrooms. In fact, this cocoa is so good that we made brownies with it. Stay tuned for our mushroom brownie mix!
Suggested Use: Mix one or two tablespoons with the milk of your choice - the creamier the better. Stir occasionally. 
Peppermint Lion's Mane Cocoa:

By popular request, we added marshmallows ~ and peppermint candy! This holiday blend is a blend of our very own Grown in Montana Lion's Mane mushroom powder, raw & fair trade cacao, sugar, peppermint candy, and dehydrated mushroom bits!
Let us know what you think below!
Share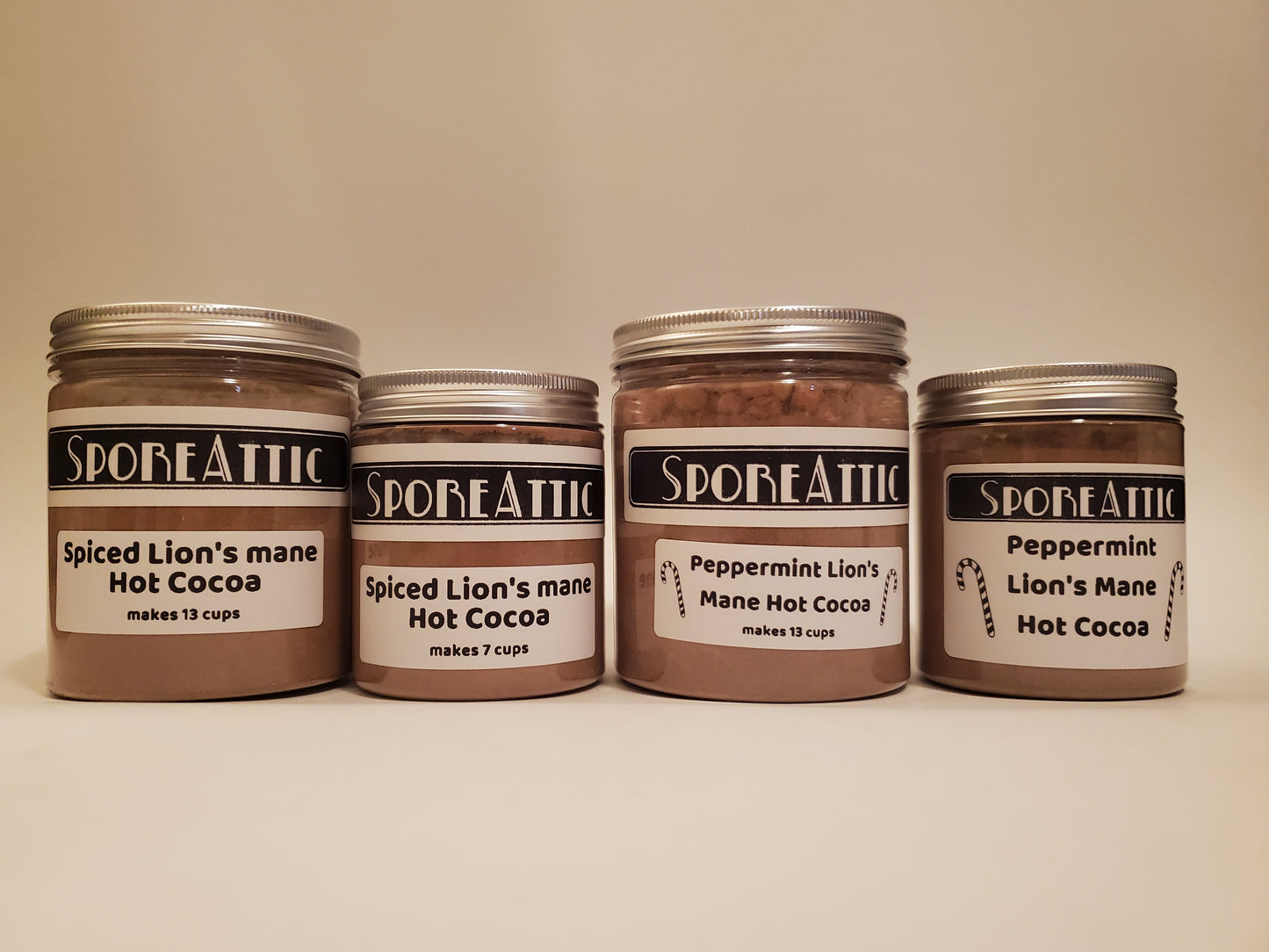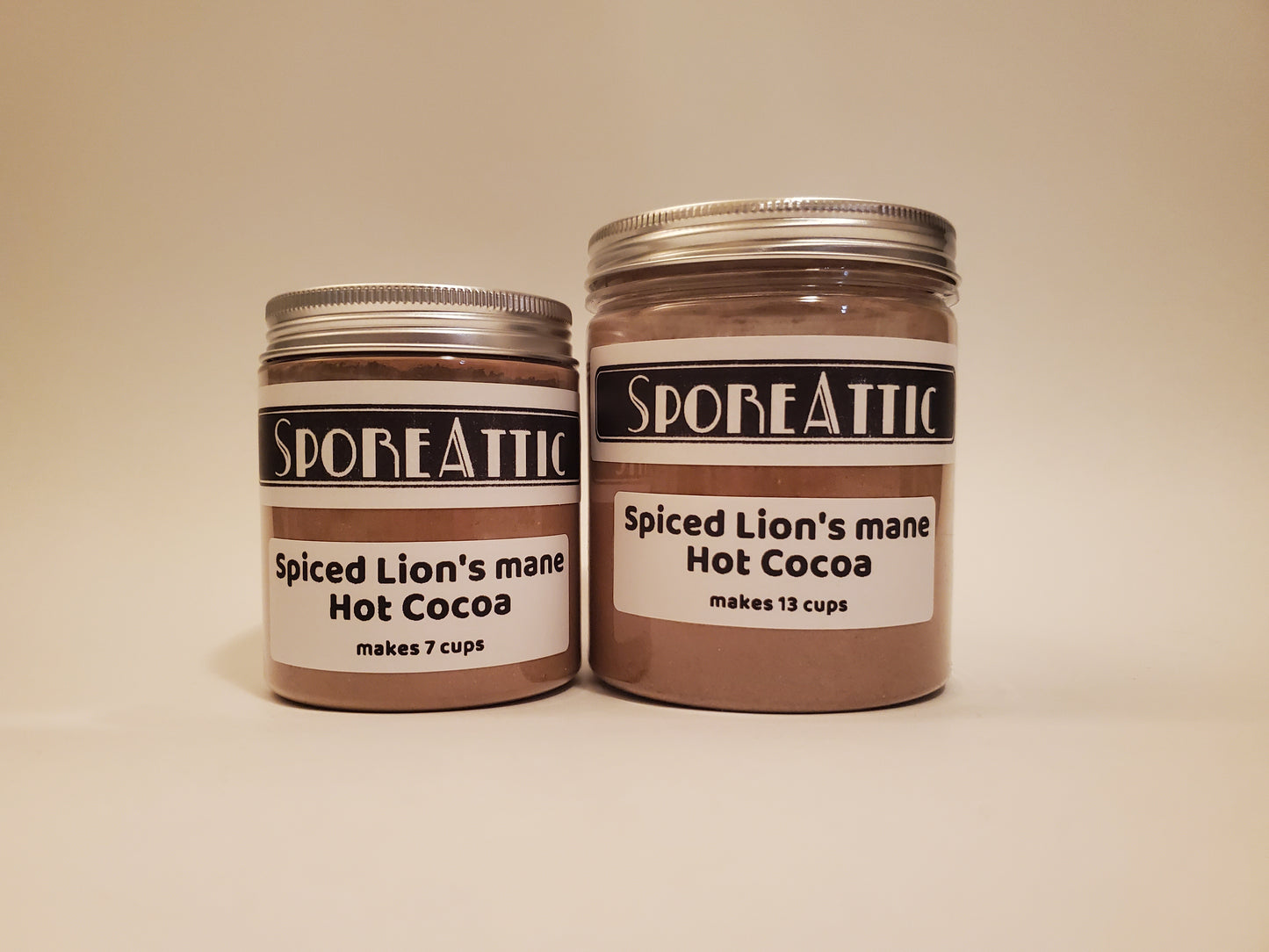 We're always trying to improve, Send Us Your Feedback!